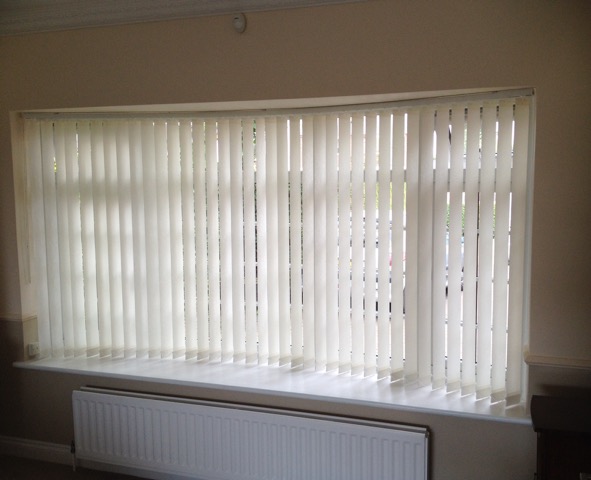 Structure
An aluminium track with vertical hanging 90mm or 127mm fabric louvres.
Usage
Doors and windows (shaped and standard).
Benefits
Cost effective with excellent light and privacy control.
Colours & Finishes
A vast array of colours, finishes and properties, including solar protective and fire retardant coatings.
Operational Options
Standard manual, wand operation and battery.